About Brite Health Care

Brite Health Care is a durable medical equipment company that provides services throughout Texas. All equipment provided by Brite is personally delivered by one of our experienced patient technicians or respiratory therapists. 
Our technicians work with the patient, providing custom fitting services, equipment installation and training, and follow-ups to insure compliance with the physician's instructions.  This attention to detail and commitment to our patients speaks for itself as evidenced by 20 years of solid physician retention and patient satisfaction.
Brite CPAP Clinic
Our CPAP Clinic is located in Katy, TX and provides our patients with a convenient way to get training and have their CPAP machine serviced or tested.
Brite Health Care's CPAP Clinic is staffed by our sleep technicians.  At our clinic, you can bring in your CPAP or BIPAP machine as well as all the supplies such as your masks and accessories. Your machine will be checked by our trained technicians and verify it is working as prescribed.
Masks and headgear can be inspected and adjusted or replaced with new ones if needed.   And don't forget, Brite Health Care offers its patients a 30 day mask guarantee! We will exchange your mask any time within the first 30 days to ensure you will be compliant with your therapy.  After all, if you don't use the machine, you will not get the rest you need!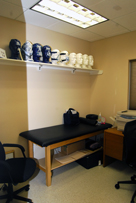 Since Brite Health Care accepts most insurance including Medicare, we work with your insurance carriers to verify coverage for all of these services.  Even if you obtained your equipment from another provider, we are here to help you! 
Need a download of your stored data on your machine? No problem and No charge!  Just schedule a convenient time to come in and we can do this for you.  With this information we can review performance, your compliance, and identify sources of problems such as air leaks.
Our goal is to offer patients a better understanding of their sleep equipment, and increase their comfort level, and confidence in using their breathing equipment.
Appointments are requested and can be made by calling Brite Health Care at 281 945-4000.
Brite Team
Brite Health Care is filled with an array of very talented individuals who will stop at nothing to assist our patients.  We are like a family, very dedicated to the company, with our attention to detail in every aspect of patient care. 
Brite Health Care is constantly changing, improving, and adapting to the latest technological advancements, and health care rules and regulations.  We strive to work well with all different personalities and listen, learn, and then contribute to our patients' well-being!
Our staff is proud to be part of a team, who are active patient advocates that endeavor to create better patient care that will make a difference in our communities and in the lives of our clients.
Brite History | Brite Future
Brite Health Care is a family owned business, started by Debbie and Jeffrey Krienik. The Krieniks have been providing quality medical equipment to Texans for more than 20 years.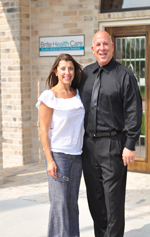 The Krieniks started Brite in the bedroom of their Katy home. Their reputation for patient service and advocacy quickly spread. Soon, referrals from patients and doctors helped the company grow out of the bedroom... And into the garage. A two car garage to be exact.
Jeff worked hard to modify the garage to accomodate the new employees and stock. Once the modifications were complete, it was time to move again! There is something about great service and attention to detail that doctors and patients really like. The Krieniks were on to something.
Brite Health Care's next location was in a retail center. This provided the much needed space, and great exposure. While in this location, Brite added several new product lines, as well as several new employees. The Krieniks made sure that Brite continued to provide superior patient service. Patients and physicians continued to send referrals, and soon the space was bursting with employees and stock. Can you guess what happened next? Yep, time to move again.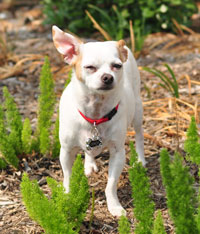 After months of searching for the right spot, the Krieniks decided the only way to get the building they needed, was to build it themselves. They actually constructed two buildings to serve Texas. One building serves as the Brite Health Care corporate headquarters, while the other hosts the CPAP Clinic and Patient Services Center.
Even with this steady growth, Brite's commitment to patients and doctors has never diminished.  Brite Health Care is a debt-free company that continues to grow and today employs nearly 40 hard working Texans, and serves patients throughout the entire state of Texas.
Meet your Technician
Find a Patient Technician.