Sleep Equipment and Supplies

Brite Health Care provides products from the best manufacturers of equipment used for the treatment of sleep disorders. Brite also carries supplies for most sleep disorder equipment.
CPAP, APAP, and BiPAP Machines
Continuous Positive Airway Pressure (CPAP) is designed for patients who have Sleep Apnea.  It is the most common and effective form of treatment.  It not only provides a good nights sleep for the patient but also for the spouse as sometimes their sleep is disrupted by constant snoring.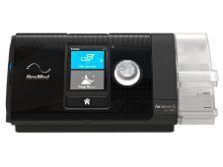 CPAP machines offer one constant pressure during inhalation and exhalation.  BiPAP machines have two pressures:  inhalation and exhalation. APAP machines auto adjust to the pressure you need automatically.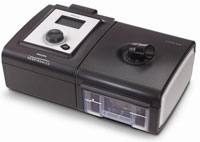 All Brite Patient Technicians are knowledgeable about the CPAP, APAP, and BiPAP machines we carry, and will provide delivery and installion as well as patient training.
CPAP, APAP, and BiPAP Masks
CPAP, APAP, and BiPAP machines require a mask that patients must wear while sleeping. The mask is the most important component for insuring proper treatment from your machine. Without a proper fitting mask, most patients will not enjoy success.
Brite Health Care carries a large selection of masks, and works with the patient to find the mask that is most comfortable and effective for treating their sleep disorder. Brite even provides a mask-fit guarantee-- if you are not satisfied with your mask, our Technician will return to your home and refit you with a different mask.
Gel CPAP Mask Nasal Pads
Gel Nasal Pads are a great way to stop those painful sores on the bridge of your nose made from your CPAP mask. By placing the pad between your mask and the bridge of your nose, you will have an extra layer of soft gel to provide a better seal and improve overall mask comfort. It is recommended that you replace the nasal pad every 30 days, and wash with warm soapy water before each use.
CPAP Mask Wipes

Designed for effective cleaning of all types of CPAP, BiPAP and Oxygen Therapy Masks, Tubing and Accessories. Use daily to remove dirt, oils and prevent the build-up of organic material. No rinsing required, just wipe the mask clean and it dries in seconds. Alcohol and solvent free. Pop-up container contains 62 wipes.
CPAP, APAP, and BiPAP Supplies

Brite carries replacement parts and supplies for all manufacturers CPAP, APAP, and BiPAP devices. Including masks, tubing, filters, diaphragms, covers, etc.
Mask Wipes
Meet your Technician
Find a Patient Technician.